Make your prize-giving ceremony extra special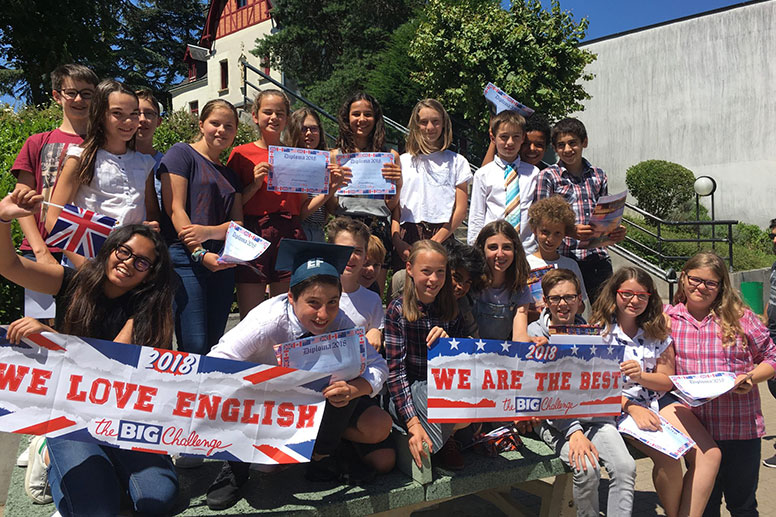 Prize-giving ceremonies are an important part of The Big Challenge experience. Students are excited to get their hands on the prizes while teachers get to bask in the glow of their students' achievements. Whether you're having a big ceremony in the school hall, or you're keeping it low-key in your class, we've put together a few ideas to make your prize-giving ceremony even more memorable.
1. Add some Hollywood drama with the Big Challenge video
Every year The Big Challenge produces an awards ceremony opening video. It's designed to resemble the sort of thing you might see at the beginning of an awards show (think dramatic music, glittering graphics and a narrator). You can project the video onto a screen or wall, or play it on an interactive whiteboard. It's sure to set the scene before you hand out the prizes.
Download the Big Challenge prize-giving ceremony video.
2. Have British or American-themed food and drinks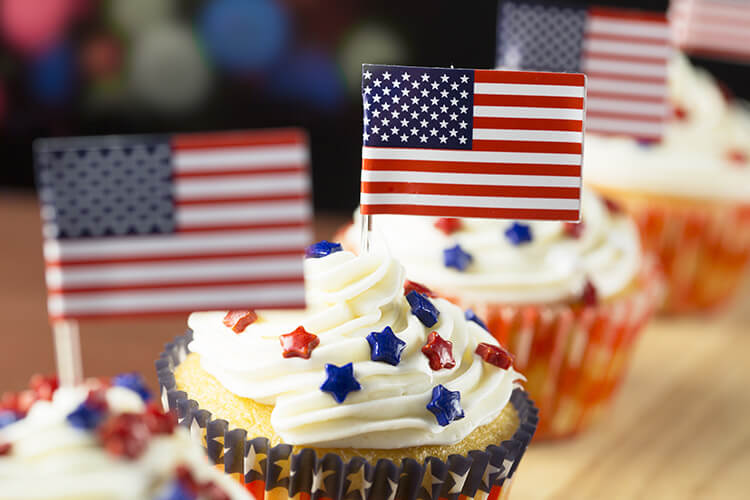 There's nothing quite like sweet treats to make your celebration go with a bang! Serve up cookies, brownies or cupcakes. Depending on how adventurous you're feeling, you could even add some red, white and blue cake decoration to be even more on theme.
3. Decorate your venue with British or American flags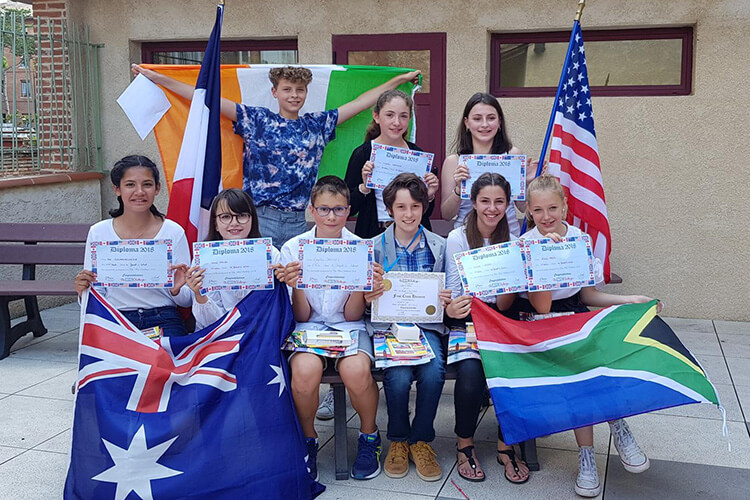 All school receive the Union Jack and Stars and Stripes in their prize packages. These flags look fabulous on walls, as desk coverings or held up by students. You will also receive a flag-themed Big Challenge banner bearing a positive message ("We are the best" or "We love English") with which you can decorate your venue. Not forgetting the other English-speaking countries though! Extra points go to this school, who have Irish, Australian and South African flags.
4. Or go even more extra with your decorations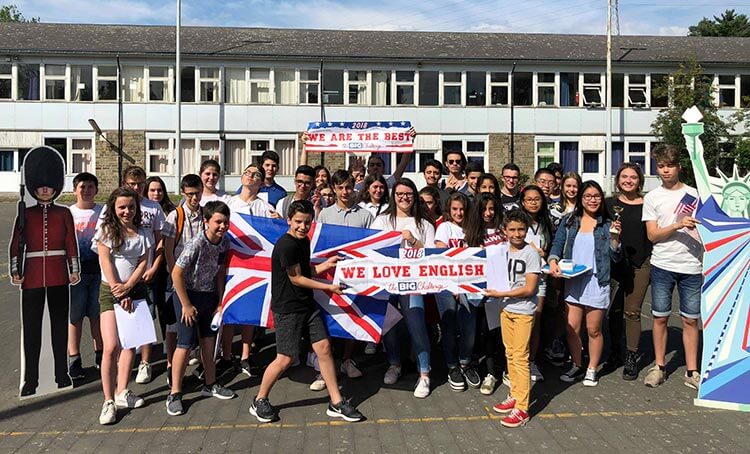 This school has both a Buckingham Palace guard and the Statue of Liberty decorating their ceremony. Now that's memorable!
5. Set up a USA/UK-themed photo booth
All the rage at weddings, birthdays and other big occasions, 'photo booths' are a fun way to make memories. All you need are some fun props (hats, glasses, slogans, flags) and a camera, of course! You can use real items or print off paper versions. Pull some funny faces and say "Cheese!"
6. Invite some special guests
Some schools have even had visits from Queen Elizabeth herself! But seriously, why not extend the invitation to ….
Whether big or small, we hope that your ceremony gives your students the reward they deserve – and is an incentive to continue their efforts in English. And be sure to send us photos!